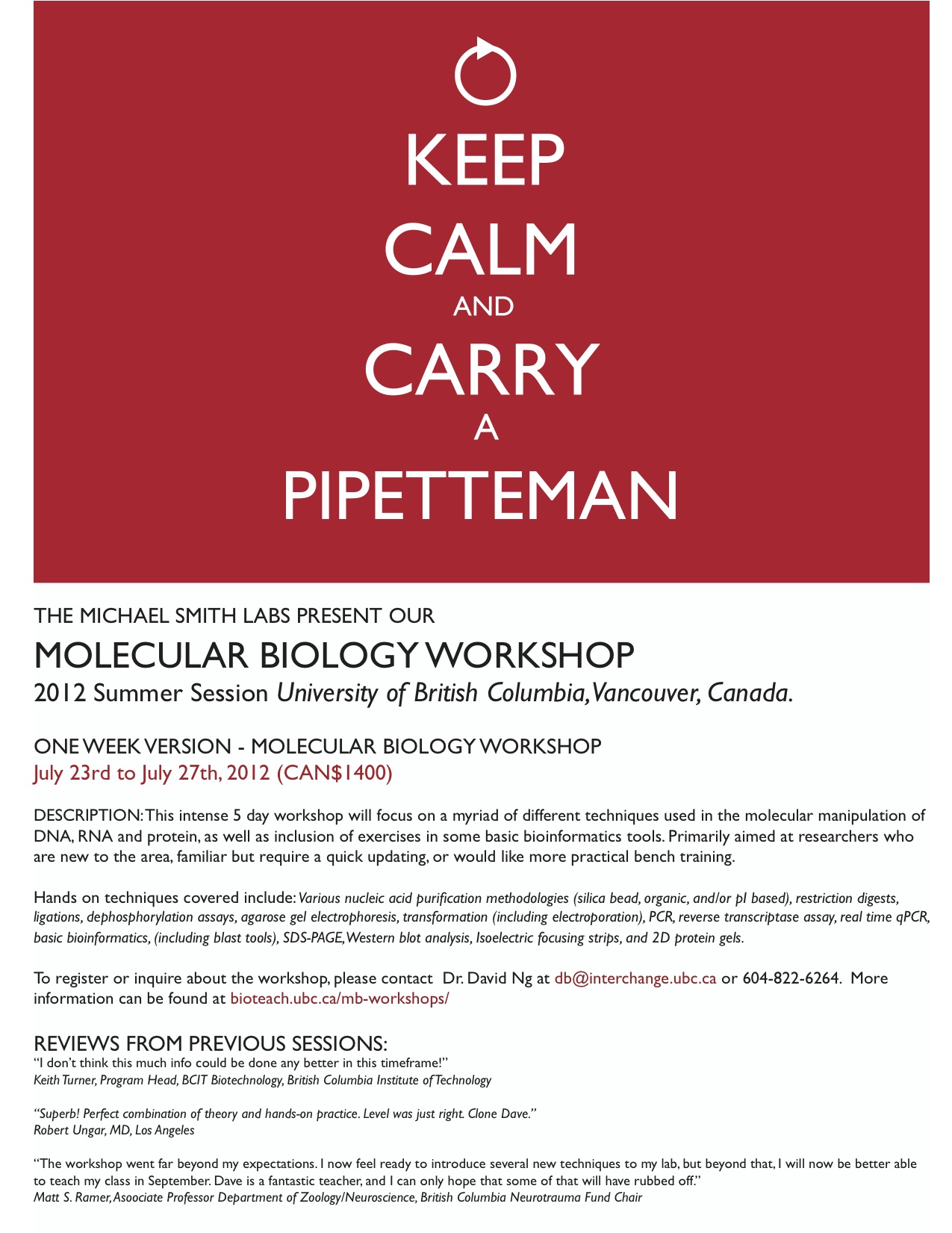 (Click here to download pdf poster)
To inquire about registration, please contact Dr. David Ng at db@interchange.ubc.ca
(1) ONE WEEK VERSION
Dates: July 23rd to July 27th, 2012 (5 days: Monday to Friday)
Price: CAN$1400 (does not include room or board)
Reviews and Testimonies can be found here.
INSTRUCTOR: Dr. David Ng
DESCRIPTION: Updated for 2012: This intense 5 day workshop will focus on a myriad of different techniques used in the molecular manipulation of DNA (general cloning, transformation, silica kits, pI kits, PCR, qPCR), RNA (isolation, reverse transcription) and protein (SDS-PAGE, 2D gels), as well as inclusion of exercises in some basic bioinformatics tools. Primarily aimed at researchers who are new to the area, familiar but require a quick updating, or would like more practical bench training.
For full details, please see here.