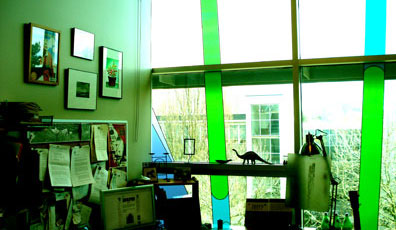 Dr. David Ng
Senior instructor, Rm 305
(Telephone) 604-822-6264
(Fax) 604-822-2114
(email) db@mail.ubc.ca
Dr. Joanne Fox
Instructor, Rm 225
(Telephone) 604-827-3911
(Fax) 604-822-2114
(email) joanne@msl.ubc.ca
Li-Juan Sun
Research Assistant
Tel: (604) 822-2809
Fax: (604) 822-2114
---

DAVID NG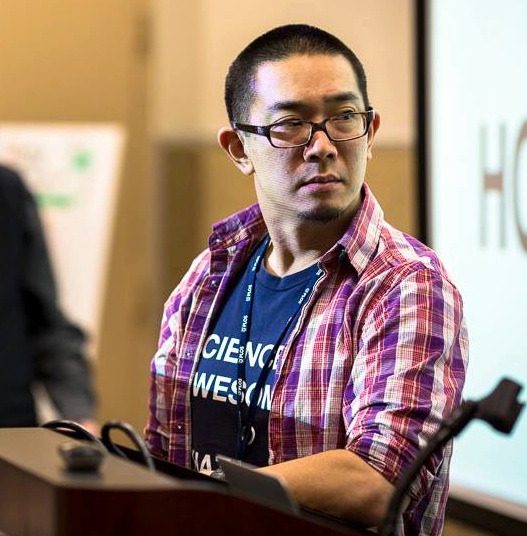 David Ng is a geneticist, science educator, science literacy academic, part time writer, and faculty based at the Michael Smith Laboratories at the University of British Columbia.
Of note: (1) he is partly responsible for the massive DNA helix emblazoned on his building's facade; (2) his Dad beat up Bruce Lee; (3) his first foray into general publishing featured a unicorn on the front cover; and (4) his wife and kids are all exemplary.
For more information on his background and activities, please check out his portfolio site at thisishowitalkscience.tumblr.com
---
When asked the question, "What do you do for a living?" I like to answer, "I talk about Science!" If that enthusiastic declaration doesn't send them running, I often continue on describing my bioinformatics research expertise with, "I'm a biologist who gets to play with computers all day long." If you want to know more about my role here at the Advanced Molecular Biology Labs, you can check out my faculty page at the Michael Smith Labs. I also invite you to explore this bioteach website for other interesting resources.